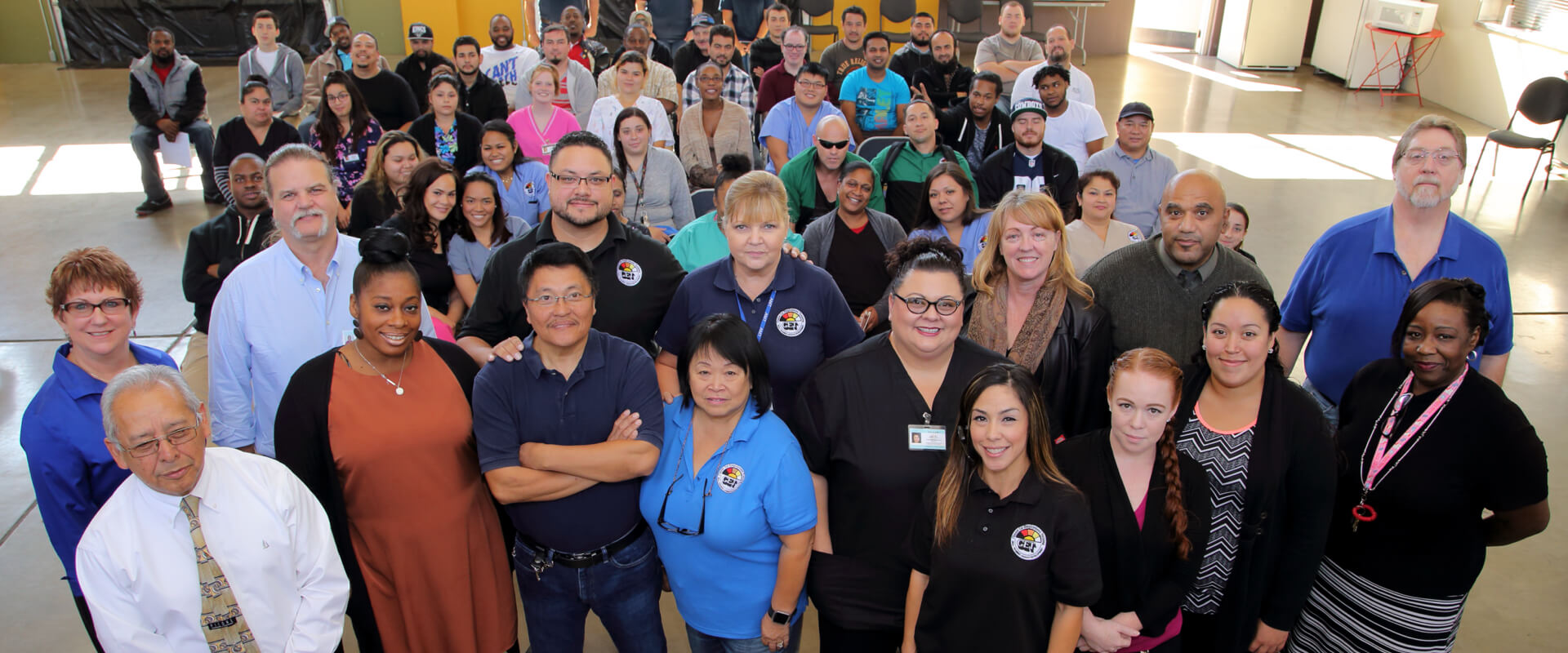 CET's Mission
The mission of CET, an economic and community development corporation, is to promote human development and education by providing people with marketable skills training and supportive services that contribute to self-sufficiency.

CET's Commitment
We are driven to help those who want a better life get the skills needed for meaningful work. CET's job training programs teach marketable skills to people of all educational levels and backgrounds, even if there are barriers to overcome. In addition to teaching trade skills in growing fields, we provide supportive services and job placement assistance.Everyone deserves the dignity of self-sufficiency. We believe in a hand-up, not a hand-out. We want to help lift people out of poverty and into a brighter future.

Our Story Throughout the Years
San Jose, CA. Father Anthony Soto and Russell Tershy establish CET's first job-training center. CET encourages seasonal farm workers to seek permanent work and a better life.
Rated as "the most effective" job training program in the nation.
CET opens 6 new centers: San Jose (3), Gilroy, Salinas, and Santa Cruz.
CET is recognized in the Congressional Record as "one of the best of the non-profit, community-based skill training centers in the United States."
CET helps over 45,000 people with Immigration Services.
MDRC (Manpower Demonstration Research Corporation) publishes results of youth training programs, JOBSTART, showing biggest gains made by the youth trained by the CET.
The Rockefeller Foundation releases results of a 5-year national study of programs serving female minority head of households and CET stands out in every category of measurement.
CET becomes national model. President George Bush awards CET funds to replicate its job training program in cities throughout the U.S. Programs are in Lexington and Newport, Kentucky; Lynchburg and Roanoke, VA; and Washington, DC.
President Bill Clinton's Administration praises CET for track record of helping the most disadvantaged find jobs.
CET goes international. Job training center opens in Belize, Central America.
100,000 people trained and placed in jobs.
CET voted # 1 in Silicon Valley/Career Training School by the San Jose / Silicon Valley Business Journal.
CET celebrates 50 years of providing job training and human development.
YOU change your life by signing up for job training at CET.