Job Training is a fast pathway to a brighter future!
Find your job training program!
Love what you do, do what you love, enroll in job training today!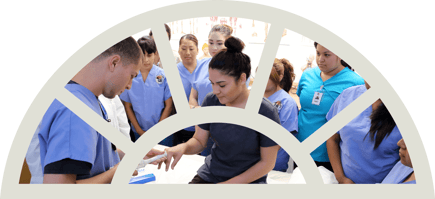 Top 5 Reasons to Enroll AT CET!
CET Offers Several Financial Options
Federal Pell Grant
Federal Pell Grants do not have to be repaid. Maximum amounts vary by year, but the amount awarded is based on individual need.

FederalSupplemental Educational Opportunity Grant (FSEOG)
FSEOG funds are limited and are awarded only to students who have exceptional financial need. Students with exceptional need are those who have an expected family contribution (EFC) of zero toward their education (based on automated analysis of the FAFSA application), and are eligible for the Federal Pell Grant program during the same award year.

Federal Work Study
Federal Work Study provides part-time jobs for students who are in need of additional earnings to meet education expenses. Earnings from a Work Study job do not have to be repaid.

Grants Which do Not Have to be Repaid
(Contact your local CET and schedule an appointment today with a financial aid officer, to see if you are eligible).

Student Loans
CET participates in the Direct Loan Program (both subsidized and unsubsidized). Interest rates are fixed for the life of the loans and are not awarded based on personal credit history. A Subsidized Loan is awarded on the basis of financial need. The federal government "subsidizes" the interest during the time the student attends school and during grace and deferment periods.

PLUS – (Parent) Loan
The PLUS (Parent) Loans are for parents of dependent students to help pay education expenses. The maximum loan amount is the student's cost of attendance minus any other financial aid received.

Cal Grant C Award
The Cal Grant C program provides FREE MONEY to students pursuing an occupational or technical program. Students must apply for FAFSA or CA Dream Act Application to apply. No GPA requirement.

Chafee Foster Youth Grant Award
The Chafee Foster Youth Grant Program is a federal and state funded grant subject to yearly availability of funds. This program is administered by the Commission through an interagency agreement with the California Department of Social Services (CDSS). Chafee provides current or former California foster youth up to $5,000 per year for education expenses at an eligible California or out of state college. Awards may be used for postsecondary education including career and technical training.
College isn't for everyone. At CET you're learning a trade. You have a variety of different skills to choose from. You're going to earn good money.
Enroll Today!
At the Center for Employment Training, quality job training extends beyond the classroom. We offer continued support to help you achieve your training and job goals. Our enrollment team is onsite to help walk you through the enrollment process.
Step One
Tour a CET campus near you, and meet with an admissions advisor
Step Two
Meet with a financial aid officer to determine eligibility and availability of grant funding.
Step Three
Start training as soon as the next business day.