Alumni
There are lots of ways you can stay connected with CET after you've graduated. And lots of reasons to do so!
Placement Assistance for Graduates
Because you are a CET graduate, you know we follow up with you after finish training and land a job. Regardless if you finished your program this year or ten years ago, CET Alumni have the benefit of being able to leverage job placement assistance services such as resume preparation, access to job opportunities and networking events. As a part of the Alumni Association, you'll get access along with current students.
Interested in joining the CET Alumni Association? Sign up today.
Refer a Friend to Create Opportunities
Since the late 1960s, our students and graduates are the best advocates for job training programs. You can create an opportunity for another by referring a friend to CET! Have some one in mind? Refer a Friend today!
Become an Advocate – Share your Story
For more than 50 years, we've been building community by going above and beyond job training. CET has helped communities in so many ways: amnesty, food stamp distribution, childcare services, ESL and GED services, disaster recovery, neighborhood revitalization, and more. Our motto and our model takes the whole person into consideration. And we don't plan to stop any time soon. Alumni are proof that everyone's hard work pays off. As a part of this work, sharing your experience with CET gives others an example to follow. Become a CET Advocate today. Email Us Your Personal Story
Engage with CET on Social Media
CET is active on several social media sites – Facebook, Instagram, and Twitter. Each location has its own page so you'll connect with the local community. We always welcome your comments and direct messages. Other places we love to hear from you are on our individual Yelp and our Google Business pages. Your reviews and testimonials help others make life-changing decisions!
Donate to the Scholarship Fund
Let's face it, education can be huge sacrifice long before it pays off. Many of us have been there.
In honor of Dan Morales, at his passing during the COVID-19 pandemic in 2020, a student fund was created in his name. Dan worked with CET students his entire career. He had a special knack for knowing how to boost a flagging spirit and he emobodied the CET philosophy of treating every individual with dignity regardless of circumstance or background. We think Junior does an amazing job of sharing his success (and failures) along with Dan's philosophy and how CET is like a family. The fund will benefit CET students. If you would like to support this memorial fund or just student scholarships in general, visit Ways To Give.
Keep on going to read what others have said about CET. We'd love to add you to the list.
Both my wife and I could not find stable employment so we went back to school. Now I am happy to be in a career that will help me get a more successful outcome than before.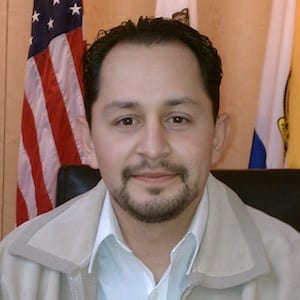 Green Building Construction Skills
I gained a lot at CET and by the time I graduated I was very proud of what I had accomplished. I overcame my fear of speaking to a large audience. This led me to start doing other things I didn't know I could do, even if I was nervous. I am now a Payroll Specialist. Here I am at my own desk, with a career! I know I can do anything as long as I don't give up. You can do the same. CET is here to guide you to where you want to go in life.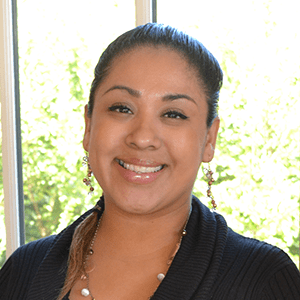 Business Office Technology
I needed to provide for my 4 daughters. But I had dropped out of school at 15 when my mother passed away. I had no working experience and went to work in the fields. I found out about CET and came to ask for information. I decided to enroll in the Truck Driver program. Within a few days I started class and began my training. I passed my driving test and was hired. I am now working 70 hours a week.I'm happy to have taken the training at CET and happy for the help I received while I was in school. I'm grateful for the teachers who had the patience to teach me what I needed to learn.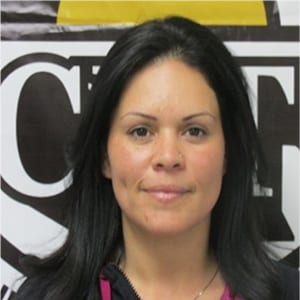 I came to the United States from Sierra Leone not too long ago. When I arrived, I didn't know exactly what the future had in store for me. I wanted to make the best of this new life. So I enrolled in the Building Maintenance program at CET Alexandria, VA.At first I wasn't sure if this path was the right one for me. But I kept going and found my groove. After a lot of hard work and working closely with the Job Developer, I am now working as a Maintenance Technician for Equity Residential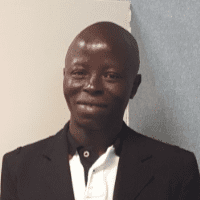 I attended CET's Building Maintenance Program in Alexandria, VA. Toward the end of my time at CET, a sudden upheaval with my housing situation forced me to commute from Philadelphia. (Yes, Philadelphia.) I attended school full time, went to work, drove to Philly, slept for 3 hours, drove back to Virginia, and started all over. But now I'm a full time Maintenance Technician and live where I work.