TRUCK DRIVER I
Accelerate your career and get on the road for your future.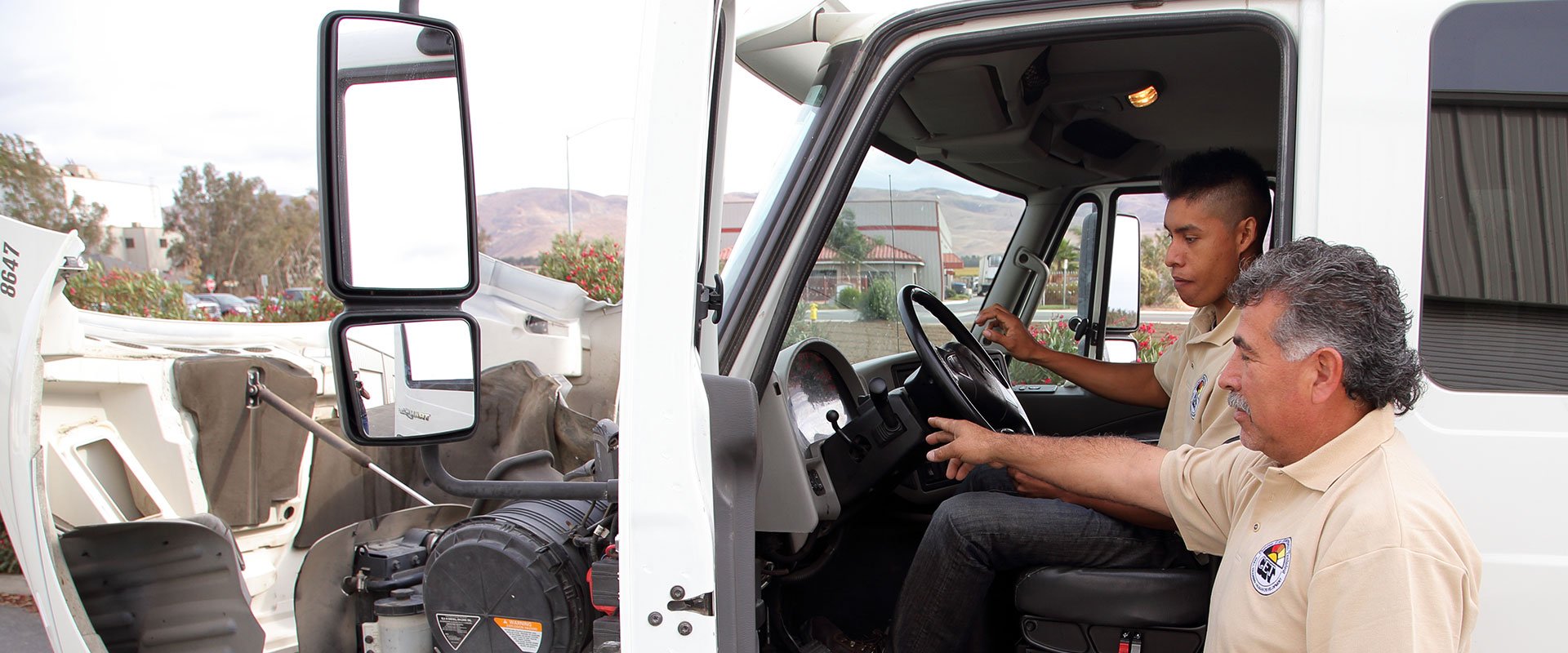 Program Objectives
This accelerated course will cover all requirements of truck drivers including compliance, safety, and accountability as required by FMCSR as well as safe operating procedures, maintenance, and license preparation. Students will learn Department of Transportation rules and regulations as they pertain to truck driving, how to safely operate a semi-truck and trailer, mapping, and e-log book rules and requirements.

Industry Certifications
The program will prepare students to obtain their Class A CDL.

Methods of Instruction
This program will be taught through a combination of lectures, hands-on classroom/shop/lab projects, small group, and individual projects. This program is offered as a Traditional on-campus program and as a Hybrid program at select campuses. The Traditional program is in the classroom and requires students to attend on-campus classes Monday through Friday. The Hybrid program requires students to attend on-campus classes ONLY three days a week and ongoing online/blended instruction.

Special Requirements
This program requires that the applicant possess a valid Commercial Driver Instruction Permit (CDIP) prior to starting this program. Additionally, it requires applicant agreement by signature (see enrollment agreement), to meet Department of Transportation (DOT) and CET requirements, including licensing, health screening, and random drug testing.

Apply Online
Are you ready to take the next step? Use our online application to take your future to the next level.

Financial Aid
We understand cost can be a concern for many students. Our goal is to help students make their education an affordable, valuable investment toward a fulfilling career. We work with each student to determine who qualifies for financial aid and the total amount of aid available, given a prospective student's financial situation.

Consumer Information
Learn more about institutional information pertaining to student financial assistance, student health and safety information, student consumer information, and other consumer disclosures.
Frequently Asked Questions